County Clerk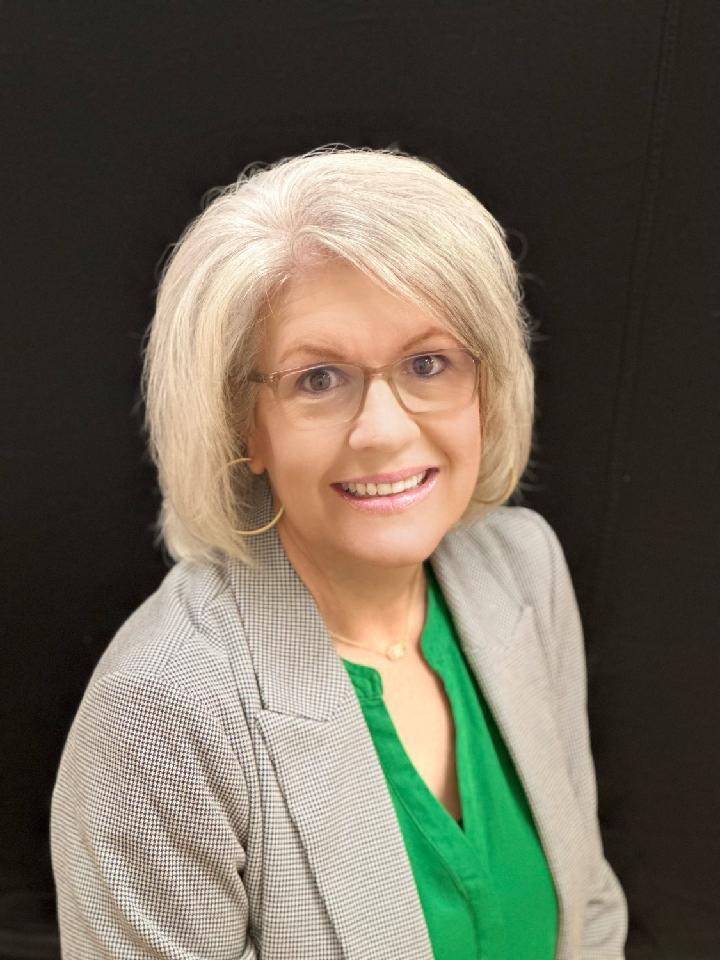 Crystal Graddy
County Clerk
Welcome to the Boone County Clerk's Office. The mission of our office is to provide for the public a means of managing all county marriage licenses, maintenance and security of all county / probate court records, voter registrar, and payroll / accounts payable. We are committed to providing services to all of our customers in a courteous, timely, ethical and cost-effective manner. As clerk of the county court, the clerk has the duty of keeping a regular account between the treasurer with all moneys received and credits the treasurer with all moneys dispersed. Additionally, the clerk keeps an accurate account of all financial transactions within the county and files all documents, vouchers, and other papers pertaining to the settlement of any account to which the county is involved and ready for the court's inspection at any time (A.C.A. 16-20-402). Other duties include but are not limited to serving as secretary to the Quorum Court and Equalization Board and official voter registrar of the County.
In addition to the information posted here, we have included website links to various sites which may be helpful to you. If you do not find the information you need on this site, please feel free to call and we will assist you.
This website is being provided merely for the purpose of providing instructions as to the procedures of this office and in no way should be construed as advice as to laws. The law prohibits the County Clerk or any of it's deputies from giving legal advice. If you need legal assistance, you should seek an attorney.
Crystal Graddy, County Clerk
~First elected into office in 2006

220 N Arbor Drive, Suite 101 Harrison, AR 72601
Phone: (870)741-8428
Fax: (870)741-9724
crystalbooneclerk@gmail.com
or
Boone County Election Center
414 W. Central, Suite B
Harrison, AR 72601
Phone: (870)204-5476
Office Hours:
Monday thru Friday 8:00 am - 4:30 pm (Open during noon hour; closed all major holidays)
OFFICE FEES- We only accept cash or a money order made payable to the Boone County Clerk
For opening a probate case (Adoption, Decedent Estate, Civil Commitment, Guardianship) - $165.00
For opening a Small Estate - $25.00
For filing Annual Accounting - $50.00
Re-opening Cause of Action - $50.00
Transfers from Circuit to Circuit - $50.00
To file claims against an Estate - $5.00
Certified copies - $5.00
Copies - $. 25 per page
---
MARRIAGE LICENSES:
Marriage Licenses are issued on Mondays, Wednesdays and Fridays from 8:30 am to 3:30pm. No appointment is needed.
The cost for a marriage license is $55.00 cash only. The Bride and Groom are the only parties that need to be present for the application process. For identification verification, you may bring with you one of the following original documents: a valid driver's license, state issued identification, military identification or passport. Any other forms of identification will not be accepted including photocopies or pictures on cell phone of the above items. We will also ask you for your social security number. Please note that the state requires our office to ask for this and all numbers provided are confidential and will not be given out under any circumstances.
If the bride and/or groom are under eighteen (18) please contact the clerk's office for further information at 870-204-6863.
Marriage licenses are valid for sixty (60) days from the date they are issued.
If you reside outside of Boone County and need a copy of your marriage license, please mail a written request to:
Boone County Clerk's Office
Attn: Marriage Records
100 N Main, Suite 201
Harrison, AR 72601

Include the names of both parties, the approximate marriage date, a current phone number in case we have any questions, a money order (no personal checks) in the amount of $5.00 made out to the Boone County Clerk's office, and a self-addressed stamped envelope.
Please Note that Boone County nor the Clerk's office does not have anyone on staff to perform the Marriage Ceremony. Our office can provide you with a current contact list of people who do perform the ceremony.
---
GENEALOGY:
All of our marriage and probate records date back to 1869. We also have some Wills on record that were filed from 1869-1942. Unfortunately we do NOT have any birth or death records on file. All birth and death records are kept in Little Rock, Arkansas at the Department of Vital Statistics. You can reach them by phone at (501) 661-2726 or visit www.vitalchek.com.
---
ASSUMED NAME CERTIFICATE:
Arkansas law requires that no person shall conduct or transact business in this state under an assumed name or under any designated name or style, corporate or otherwise, other than the real name of the individual conducting or transacting such business, unless the person files a certificate in the office of the county clerk of the counties in which the person conducts or transacts or intends to conduct the business.
DBA Certificates are filed and recorded in the office of the County Clerk. A person or persons desiring to file a DBA is required to complete the certificate form and sign it before a notary public.
The filing fee for this certificate is $25.00.
The types of businesses that would typically use the form are sole proprietor ships and general partnerships.
Filing the DBA Certificate in the County Clerk's office may be accomplished by:
Appearing in person; or
Mail (provide a self-addressed, stamped envelope accompanied by the $25.00 filing fee)
INSTRUCTIONS: Print the form from the website.
For further information regarding doing business in the State of Arkansas, you can visit the Arkansas Secretary of State's website at www.sos.arkansas.gov
---
VOTER REGISTRATION FORMS & ELECTION RECORDS (AVAILABLE AT ELECTION CENTER LOCATED AT 414 W. CENTRAL):
Voter Applications / Absentee Ballot Applications/ Statement of Financial Interest / Political Practice Pledge / Campaign Contribution-Expenditure Reports.
Many of these forms are also available online. If interested, view links at the bottom of this page.
***PLEASE NOTE*** Applicant must be eighteen (18) years of age on or before the election date, a citizen of the United States of America and must have an established residence within Boone County. If you own more than one home, you must register in the county of your PRIMARY residence. You must have a physical address even if you receive your mail at a post office box. Voter must also update address to assure proper voting location. You cannot vote at your old precinct if you have moved since you last voted. Please remember that name changes are not automatic. You must fill out a new voter registration card. To download and print a new registration form you can visit www.votenaturally.org or you can click on the link below.
You can also view, check the accuracy of your voter's registration, find your polling site or print a copy of your sample ballot by visiting www.voterview.ar-nova.org/voterview
Applying to Vote Absentee:
To request an Application for Absentee Ballot, please contact the Boone County Clerk's Office or click on the link below. If using the link below please print it off, fill it out, and return it to the Boone County Clerk's Office.
Absentee Voting:
Deadline for Submission of Application:
In Person: by close of business the Friday BEFORE the election
By Designated Bearer: by close of business the Friday BEFORE the election
(Designated Bearer is anyone you choose to pick up or deliver your application or ballot)
By Mail or Fax: by 7 days before the election
By Authorized Agent: by 1:30 p.m. ON election day.
The authorized agent must file with the County Clerk an affidavit of the administrative head of a hospital or nursing home located in this state that the applicant is a patient of the hospital or nursing home and is thereby unable to vote on the election day at his or her regular polling site.

Deadline for Ballot Pickup:
By Designated Bearers: no earlier than 15 days before a preferential or general election and no earlier than 7 days before a runoff
By Anyone Else: no deadline specified in Arkansas law. You should base your ballot pick up on the ability to return it to the County Clerk on time.
Note: On your application you may designate how you wish to receive your ballot: by picking it up in person, by mail, or bearer (a relative, authorized agent or designated bearer).

Deadline for Delivery of Voted Ballot to County Clerk:
In Person: by close of business the Friday BEFORE the election
By Designated Bearer: by close of business the Friday BEFORE the election
By Mail: received at clerks office by 7:30 p.m. ON election day
You may NOT fax a ballot.
By Authorized Agent: by 7:30 p.m. ON election day
From Voters outside the United States: by 5:00 p.m. 10 days after the election
Kristie Blevins
Accounts Payable Clerk

Beckie Benton
Payroll Clerk

Mary Anderson
Probate Clerk

Penny Goodman
Voter Registrar

Faith Toland
Election Coordinator

Lyna Gulledge

Human Resource Specialist
Additional Information
Arkansas Voter Registration Application
Arkansas Probate Cover Sheet
Absentee Ballot Application
Application for Birth Certificate
Life Time Fishing license Application
Travel Reimbursement Form
Assumed Name Certificate
Small Estate Affidavit
Statement of Financial Interest